Shopify vs Shopify Plus: To put it simply, Shopify is designed for setting up small and medium-sized businesses. But Shopify Plus caters to enterprise-level businesses with larger traffic, therefore it comes with more advanced features.
In this comparison, we'll explore the differences between Shopify and Shopify Plus and highlight the exclusive Shopify Plus features.
If you want to know more about Shopify themes check out this article.
What is an eCommerce Store?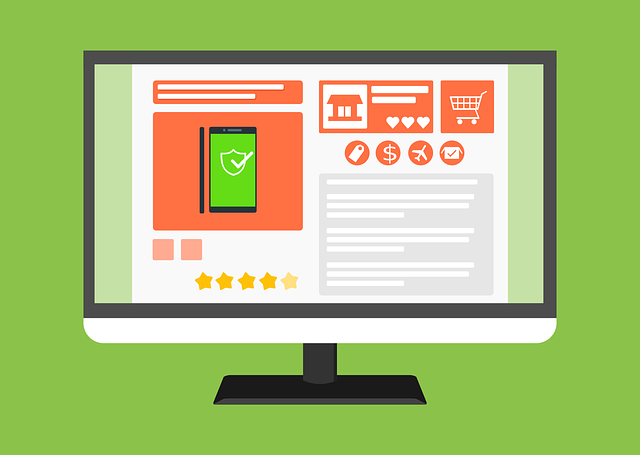 An e-commerce store, also known as an online store or an online shop, is a website or digital platform that enables businesses to sell products or services to customers over the Internet.
It provides a virtual storefront where customers can browse, select, and purchase products or services online.
An e-commerce store typically includes various features and functionalities to facilitate the buying process, such as:
Product Catalog: It showcases the available products or services, including descriptions, images, pricing, and other relevant information.
Shopping Cart: It allows customers to add products to a virtual cart as they browse the store. Creating a list of items they intend to purchase.
Payment Gateway: It enables secure online transactions by processing customers' payment information. Facilitating payment methods like credit cards, digital wallets, or bank transfers.
Order Management: It tracks and manages customer orders, including order processing, shipping, and handling returns or exchanges.
Customer Accounts: It provides customers with the option to create personal accounts, storing their details for future purchases, order tracking, and personalized experiences.
Inventory Management: It helps businesses keep track of available stock, manage product variations, and automate inventory updates to prevent overselling.
Security Features: E-commerce stores incorporate various security measures, such as SSL certificates, encryption, and secure payment gateways. They do this to protect customers' personal and financial information.
Mobile Responsiveness: With the rise of mobile shopping, e-commerce stores are designed to be mobile-friendly and responsive. Ensuring a seamless experience for customers accessing the store from smartphones or tablets.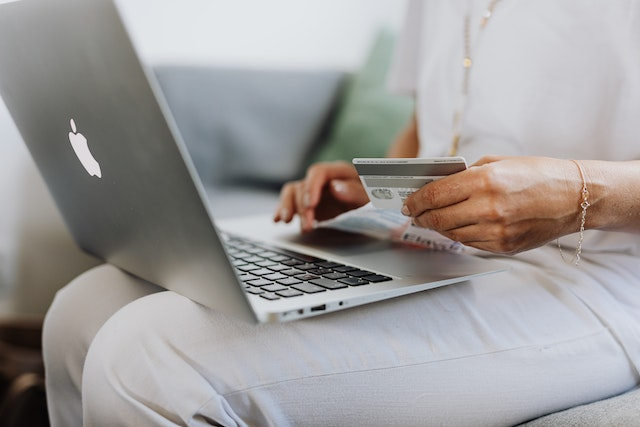 Running an e-commerce store allows businesses to reach a wider audience, operate 24/7, and eliminate geographical barriers, opening up opportunities for online sales and growth.
What Is Shopify? What Is a Shopify Store?
Shopify is an e-commerce platform that allows individuals and businesses to create and manage their online stores.
It provides a comprehensive set of tools and features to help entrepreneurs start, run, and grow their online businesses without requiring extensive technical knowledge.
Shopify has gained popularity for its user-friendly interface, scalability, and robust features, making it a popular choice for businesses of all sizes, from small startups to large enterprises.
It offers flexibility and customization options to meet the unique needs of each store owner, enabling them to create a successful online presence and drive sales.
Key features of Shopify include
Store Setup: Shopify provides an intuitive interface for building and customizing your online store. It offers a variety of themes and templates that can be personalized to match your brand's look and feel. Users can easily add products, set up payment gateways, and configure shipping options.
Secure Shopping Cart: Shopify ensures a secure shopping experience for customers with reliable checkout functionality and SSL encryption. It supports multiple payment options, including credit cards, PayPal, and other third-party payment gateways.
Mobile-Optimized Stores: Shopify's responsive design allows your store to adapt to different devices, ensuring a seamless shopping experience for customers on desktops, tablets, and smartphones.
Marketing and SEO Tools: Shopify provides built-in SEO features, such as customizable title tags and meta descriptions, to help optimize your store for search engines. It also integrates with various marketing channels, including social media, email marketing campaigns, and affiliate programs.
Inventory Management: Shopify allows you to track and manage your inventory, set stock levels, and receive notifications for low inventory. It also provides insights into best-selling products, product variants, and inventory history.
Analytics and Reports: The platform offers detailed analytics and reporting tools to monitor your store's performance. You can track sales trends, visitor behavior, and referral sources to gain insights and make data-driven decisions.
App Store and Integrations: Shopify has an extensive app store that offers a wide range of add-ons and integrations. These apps can enhance your store's functionality, including marketing automation, customer support, inventory management, and more.
Customer Support: Shopify provides 24/7 customer support through various channels, including live chat, email, and phone. They also offer a Help Center and a community forum for self-help resources and discussions.
12 Differences Between Shopify vs Shopify Plus
To put it simply, Shopify Plus offers everything available in the core Shopify plan and more.
Instead of focusing on similarities, let's explore the key features and benefits that differentiate Shopify from Shopify Plus. Here are 13 new features and enhancements exclusive to Shopify Plus:
1. Dedicated Account Manager
Shopify provides customer support through phone, email, and live chat. In case you encounter challenges, you have the option to engage Shopify Experts for assistance.
On the other hand, Shopify Plus offers personalized and dedicated support for your store. It goes beyond standard support by assigning a Launch Engineer to your website, guiding you throughout the entire store setup or migration process.
Whether it's integrating third-party services or finding partners for customized projects tailored to your business, the Launch Engineer will be there to provide assistance and support.
2. Access to Liquid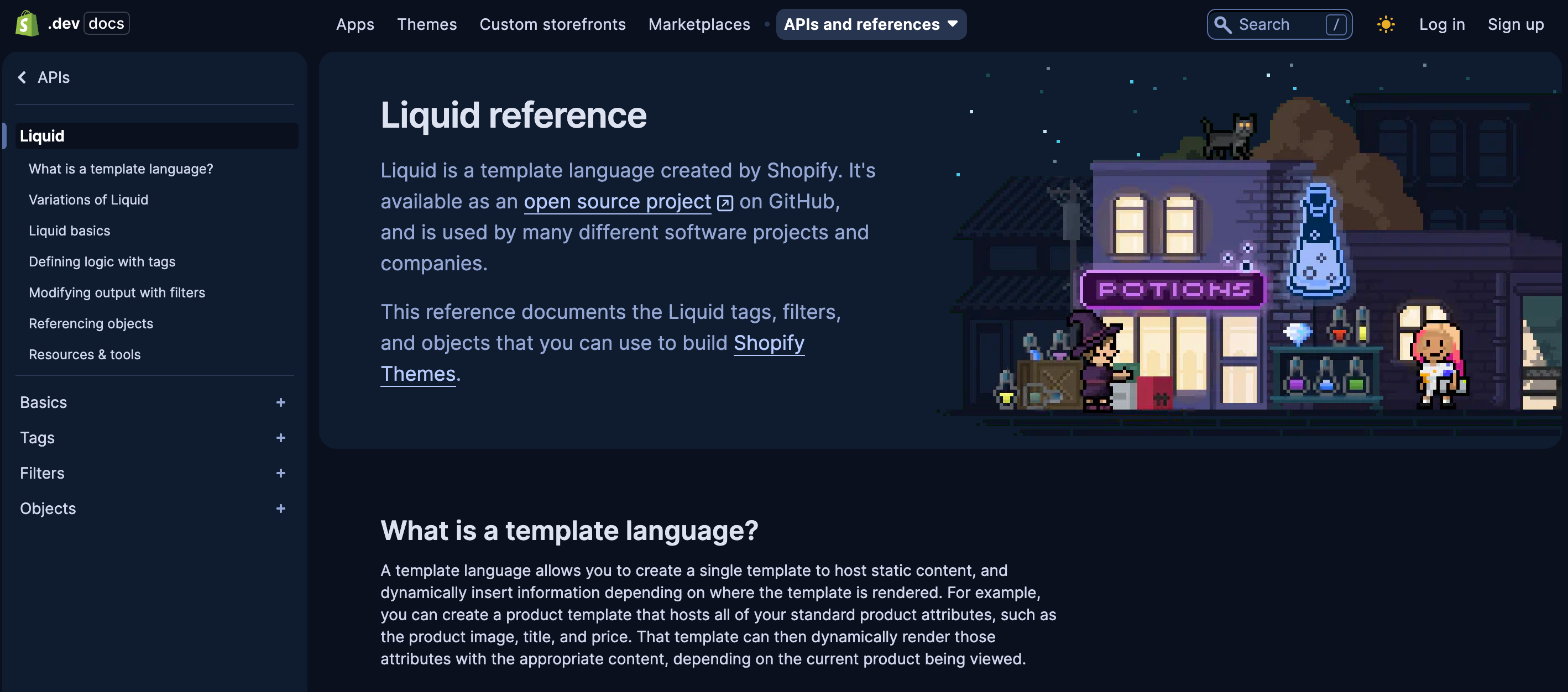 In standard Shopify plans, you have the ability to customize your Shopify theme templates using the editor. However, transitioning to a completely new theme can be challenging.
In contrast, with a Shopify Plus plan, you gain a higher level of customization. This includes access to Shopify's theme language, Liquid.
Having Liquid as a tool allows you to make backend changes at the code level, providing you with enhanced control over your store's appearance and functionality.
3. Unlimited Staff Accounts
Another important aspect to consider when comparing Shopify and Shopify Plus is the management of staff accounts. The basic Shopify plan has limitations on the number of staff accounts that can be created.
In contrast, Shopify Plus offers the flexibility to add unlimited staff accounts, along with additional permission settings.
This means you can grant access to a larger number of team members to work on your online store. Moreover, Shopify Plus provides you with enhanced control over staff actions within your store's admin area.
With Shopify Plus, you have the ability to involve more team members in managing your online store, enabling collaboration and efficient workflow.
Additionally, the increased control over staff actions helps maintain security and ensures that responsibilities are properly assigned within the store's administration.
4. More Control over the Shopify Checkout Page
As a store owner, providing personalized attention to high-spending customers and optimizing their checkout experience is crucial.
Shopify Plus offers the capability to customize the Shopify checkout experience based on various conditions, including shopping cart values.
With Shopify Plus, you have the advantage of working with Shopify Scripts.
The Script Editor empowers you with greater control, allowing customization of shipping methods, customer fields, payment options, and more.
In contrast, Shopify's standard plans do not provide native options for customizing the checkout experience, requiring the use of specialized apps to achieve similar functionality.
By utilizing Shopify Scripts and the Script Editor in Shopify Plus, you can tailor the checkout process to meet specific requirements, enhance the overall customer experience, and streamline the purchasing journey for your high-value customers.
5. It Has More API Integration
APIs play a crucial role in enabling integrations with third-party apps on any website, and Shopify Plus recognizes the importance of seamless integrations.
To empower users in fully leveraging third-party apps, Shopify Plus offers enhanced API resources, including GiftCard, User, and Multipass.
Additionally, Shopify Plus provides the User API, which enables you to manage staff accounts effectively. You can easily add, remove, edit, and retrieve information about staff accounts, streamlining your administrative processes.
Furthermore, Shopify Plus goes beyond pre-existing integrations by allowing you to integrate with custom apps or even build your own private apps.
This flexibility ensures that you can tailor your integrations to meet your specific business requirements and enhance the functionality of your online store.
6. 6 Exclusive Apps
Shopify Plus users have the privilege of accessing exclusive Shopify apps from their app store, which are not available to regular Shopify users. Here are some notable examples:
Transporter App: it can be used to import customer, product, and order records into your Shopify store.
Bulk Account Inviter: you can invite customers imported from another platform or store to activate their accounts for your online business.
Shopify Flow: it is an eCommerce automation platform offered exclusively to Shopify Plus users.
Wholesale Channel: this app caters to users engaged in high-volume B2B sales.
Launchpad: it is a valuable tool for planning and automating flash sales, product launches, or sales campaigns.
Script Editor: this tool empowers you to create personalized experiences during the shopping cart and checkout stages. One of the main goals is to reduce cart abandonment
In summary, Shopify Plus offers exclusive apps, including the Wholesale Channel, Shopify Flow, Launchpad, Script Editor, Transporter App, and Bulk Account Inviter.
These apps cater to specific needs, such as B2B sales, automation, flash sales, customization, data migration, and customer account management, enhancing the overall functionality and efficiency of your Shopify Plus store.
7. Integrates with Existing Platforms
While the options for connecting various apps to your Shopify store are limitless, for high-growth and complex businesses, integrating with their existing platforms can often be a more practical choice.
This integration is made possible through Shopify's API. Some examples of platforms that can be integrated using Shopify's API include:
Product Information Management (PIM)
Enterprise Resource Planning (ERP)
Inventory and Order Management (IMS and OMS)
Customer Relationship Management (CRM)
Third-Party Logistics (3PL)
Warehouse Management Software (WMS)
Global Fulfillment Partners
By leveraging Shopify's API, businesses can seamlessly integrate these platforms with their Shopify store, allowing for streamlined operations, data synchronization, and enhanced efficiency across multiple systems.
This integration enables high-growth and complex businesses to leverage their existing infrastructure while leveraging the powerful eCommerce capabilities provided by Shopify.
8. Wholesale Channels
Another standout feature in the comparison between Shopify and Shopify Plus is the wholesale channel.
As your business grows, it's natural to encounter customers who are interested in making bulk purchases. It's only logical to expect that an enterprise-level platform should support wholesale sales.
The wholesale channel offered by Shopify Plus allows you to create a separate storefront that is password-protected, independent of your main online store.
This means you can offer the same products at exclusive prices to wholesale buyers or even provide exclusive wholesale-only products.
Furthermore, you have the flexibility to create customized price lists or discount codes specifically for your wholesale customers. In essence, Shopify Plus merchants can seamlessly handle wholesale operations by sending invoices, tracking orders, utilizing existing product data and integrations, and efficiently managing both B2C and B2B businesses, all from a single, centralized location.
With the wholesale channel feature, Shopify Plus empowers businesses to cater to the unique demands of wholesale customers, providing a tailored and streamlined experience that meets their specific needs while maintaining the overall efficiency of their operations.
9. Merchant Success Manager and Program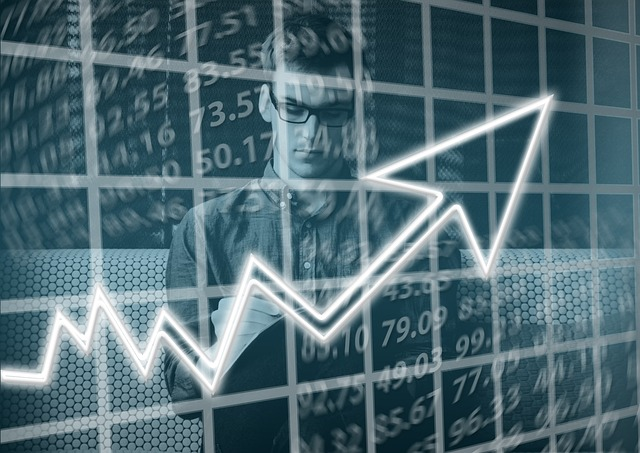 Shopify Plus offers a comprehensive Merchant Success Program designed to maximize the value users can derive from the platform.
This program provides assistance with third-party integrations, products, and platforms, as well as training to unlock the full potential of your business.
As part of the program, you will collaborate closely with a dedicated Merchant Success Manager who will guide and support you through every step of the process.
In addition to 24/7 support, the Merchant Success team is committed to going the extra mile by helping you find approved Shopify Plus Partners. These partners can provide valuable expertise to keep you updated on industry trends and assist with various aspects such as organizing events like flash sales.
The goal is to ensure that you have access to the resources and expertise necessary to thrive in the competitive eCommerce landscape.
10. Access to Exclusive Resources
In addition to the Merchant Success Program, Shopify Plus users have access to a range of other valuable resources, including:
Facebook Community
Partners Directory
Exclusive Beta Programs
Shopify Plus Academy
Through these additional resources, Shopify Plus users can tap into a supportive community, collaborate with trusted partners, gain early access to new features, and enhance their knowledge and expertise through educational resources.
11. A Dashboard to Manage Multiple Stores
Shopify Plus introduces a brand-new dashboard, Shopify Organization Admin. It consolidates the management of your stores, analytics, staff accounts, user permissions, and automation tools (such as Shopify Flow) into a unified interface.
With this centralized dashboard, you gain a comprehensive view of your business, fostering collaboration among team members and enhancing automation. This becomes especially advantageous when managing multiple stores or locations, as it streamlines operations and facilitates efficient decision-making.
By providing a single location to oversee all aspects of your Shopify Plus experience, the new dashboard promotes synergy within your team, improves visibility into your business performance, and empowers you to leverage automation tools effectively.
12. In-depth analytics options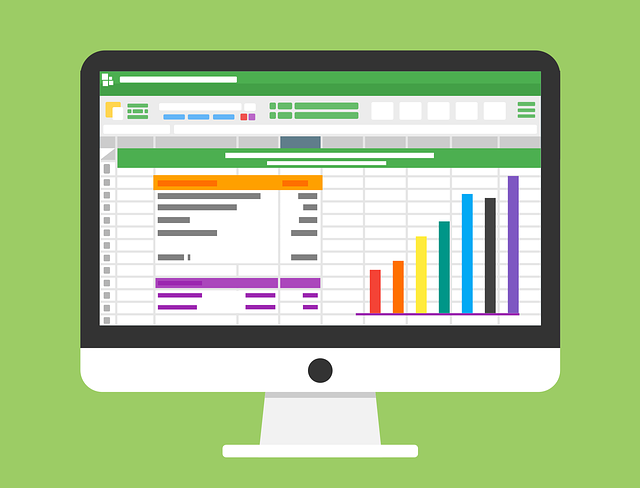 Shopify provides a comprehensive analytics dashboard that offers detailed insights into various statistics, including sales, top products, landing pages, referrers, returning customer rates, and more. This tool enables you to generate professional reports and access real-time information about your store.
While the built-in analytics functionality of Shopify is suitable for most businesses, Shopify Plus takes it a step further by collaborating with top analytics companies. This partnership ensures that you stay updated with the latest trends and insights specific to your store.
By leveraging the expertise of these analytics companies, Shopify Plus enhances your ability to make data-driven decisions and stay ahead of the curve in the ever-evolving e-commerce landscape.
What Is the Price of the Advanced Shopify Features?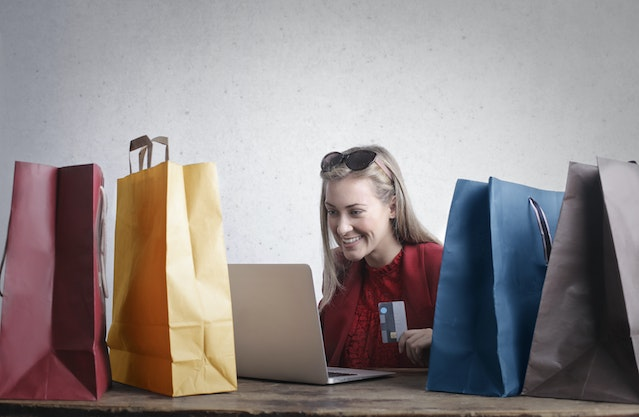 One significant difference between Shopify and Shopify Plus lies in their pricing structures.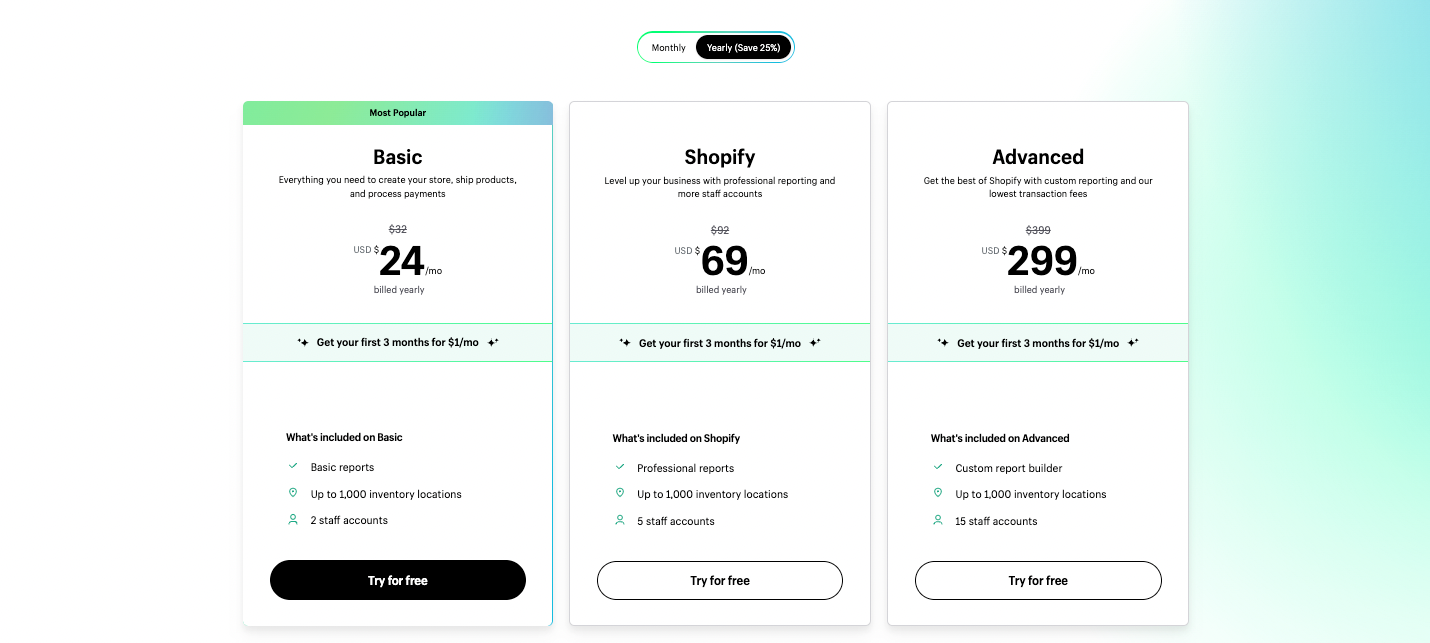 Shopify's core service offers flat pricing plans that remain consistent regardless of your sales volume. The Basic Shopify Plan is starting at $24 per month if billed annually.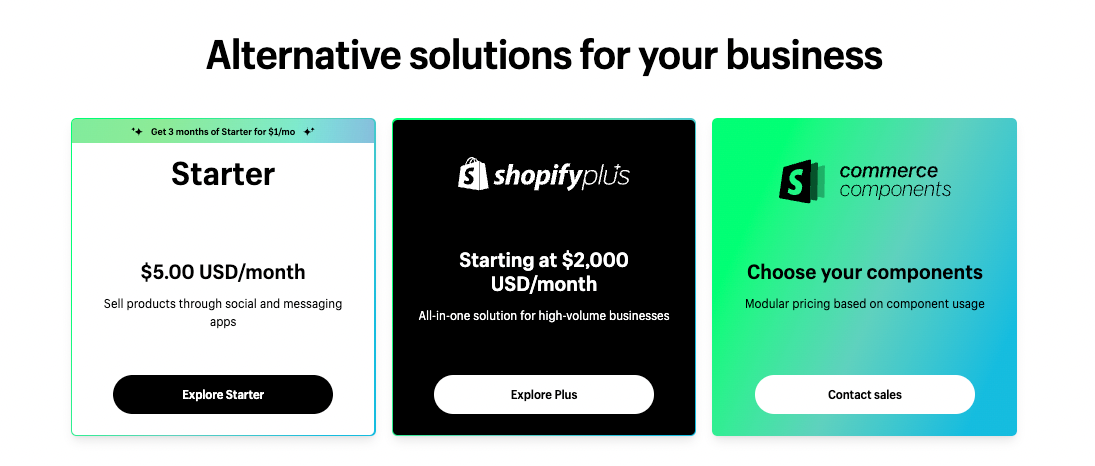 In contrast, Shopify Plus requires you to get in touch with the sales team to get a specific quote. Pricing for Shopify Plus starts at a minimum of $2,000 per month or a variable fee for the higher volume businesses based on Shopify Payments.
This difference in pricing structure allows Shopify Plus to provide enterprise-level features and support tailored to high-volume businesses while ensuring the pricing model is flexible and scalable based on individual business performance.
Conclusion
In conclusion, when comparing Shopify vs Shopify Plus, it becomes clear that these two platforms cater to different business needs and scales.
Shopify is an excellent choice for individuals and small businesses looking to establish an online presence and sell their products. It provides an intuitive interface, a range of themes, and essential features to get started.
On the other hand, Shopify Plus is designed for enterprise-level businesses that require more advanced customization, dedicated support, and additional features.
It offers a higher degree of flexibility, access to Shopify's theme language (Liquid), and the ability to integrate with custom or private apps. Shopify Plus also provides enhanced resources such as a Launch Engineer, unlimited staff accounts, and advanced analytics capabilities.
While Shopify has a fixed pricing structure, Shopify Plus offers a tailored pricing model based on sales volume. This ensures scalability for high-volume businesses. It's important to consider factors like business size, growth potential, customization needs, and support requirements when choosing between the two platforms.
Ultimately, both Shopify and Shopify Plus have proven to be reliable and feature-rich e-commerce solutions, empowering entrepreneurs and businesses to succeed in the competitive online marketplace.
The decision between the two depends on the specific needs and goals of your business, whether you're starting small or aiming for enterprise-level success.
If you want to find an alternative to Shopify make sure to read this article.
FAQ
What is Shopify Plus?
Shopify Plus is an enterprise-level version of Shopify that offers advanced features and scalability for high-growth businesses. It provides additional customization options, dedicated support, enhanced APIs, and access to specialized resources.
Can I migrate from Shopify to Shopify Plus?
Yes, it is possible to migrate from Shopify to Shopify Plus. The migration process involves working with the Shopify Plus team to ensure a smooth transition. Including your store's data, settings, and customizations.
Is Shopify Plus suitable for my online store?
Shopify Plus is designed for enterprise-level businesses with high sales volumes and complex requirements.
If you have a rapidly growing business and need advanced customization, dedicated support, and enhanced scalability, Shopify Plus might be a suitable choice.
Otherwise, the standard Shopify plans can fulfill the needs of most small to medium-sized businesses.
Does Shopify or Shopify Plus provide support?
Both Shopify and Shopify Plus offer customer support. Shopify provides 24/7 support via live chat, email, and phone. Shopify Plus users receive personalized and dedicated support, including a dedicated Launch Engineer to assist with setup and migrations.