Very good
Advertisement
overall very enjoyable ☺ Beautiful view, spotlessly clean and comfortable. ☹ We unfortunately stayed there at a time when the vines were being sprayed, so noise from the tractors and turbine sprayers was quite hectic from 7am to 7 pm. We understood however, it was obvious that we were staying on a working farm.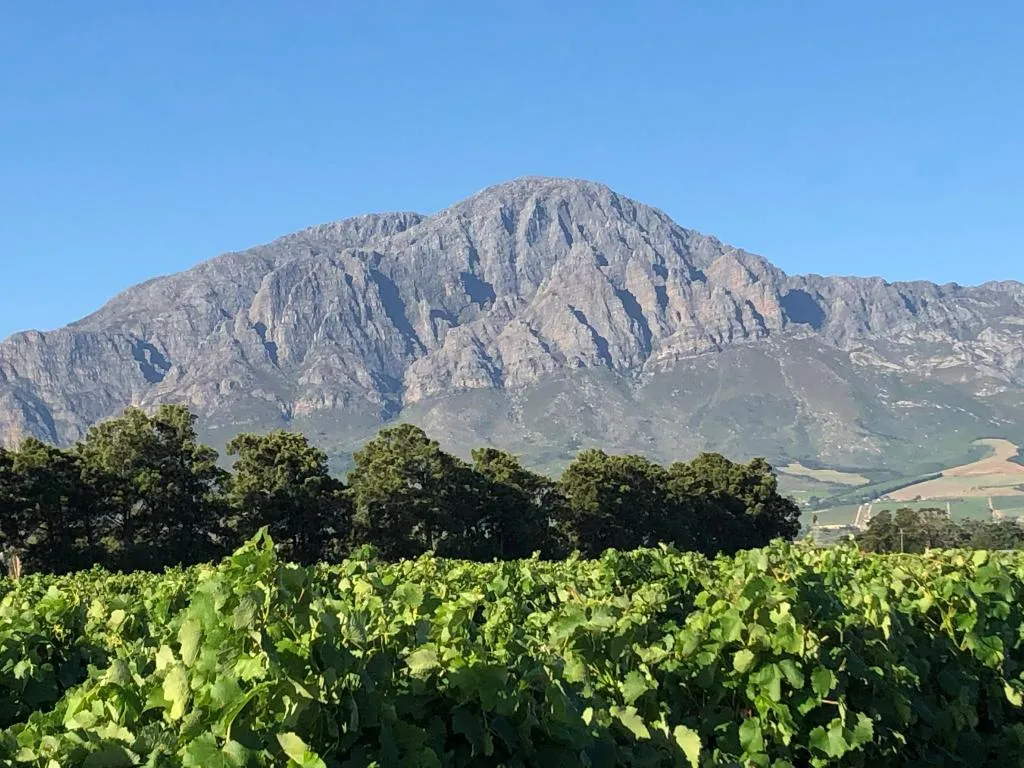 Exceptional

Exceptional

Wow! ☺ The accommodation was spotless! Staff so friendly. Enjoyable stay. Great recommendations for areas to go around Wolseley. Every small detail was thought of! ☹ -
Advertisement

Superb ☺ Nice views, well furnished cottage, lovely Turkish outdoor bath

Nice spot in the mountains. Worth the visit... ☺ Great spot out in the vineyards. The turkish bath is the differentiator. It's the reason to choose this place - so good I've considered building one in my backyard... wouldn't quite be the same without a vineyard to look out onto :( . Liked the little thoughtful things like the firelighters, matches and wood thoughtfully provided... bottle of their wine in fridge... hot water bottles... ☹ Very hard to identify things not to like here. Thought the shower was a little iffy... big shower with a small shower head. Could have done with a few more mats or rugs to make the place more cozy in the winter, but also understand that those sorts of things can be a mission to maintain.
Very good

Exceptional ☺ The Cottage is in the vineyards facing the majestic mountains and is a slice of Paradise! Everything is supplied and the Turkish bath is a great relaxant and you can Braai, while enjoying a soak, and soak up the peacefulness. Would recommend to everyone needing a recharge:-)
Advertisement

Exceptional ☺ Perfect location. Perfect attention to detail. Perfect Turkish Bath and delicious wine. ☹ Nothing. We thought really long and hard about it but we couldn't come up with any faults.
Exceptional

Exceptional ☺ Our host Jacqui made us feel welcome and special throughout the stay. She even gave us one of their signature bottle Mcc which was absolutely divine as a gift for our 4 year anniversary. The personal touch of wine tasting was exceptional!! Different to what we use to but that made it so special. Will definitely recommend this place to anyone that likes wine, tranquility with a personal touch.

Good
Advertisement
Exceptional ☺ Really great location; sense of really being tucked deep into the valley. The cottage was clean and well appointed with all the mod cons required. The additional wine tasting was a real treat. Loved everything about our stay. ☹ There is a tree on the tractor side of the cottage (Pinotage) that scrapes against the metal roofing, and this makes quite a bit of noise in the bedroom when it is windy. Unfortunately it was windy all weekend, so it made quite a racket. This didn't really bother me too much; I did mention it to the hosts at the end of my stay, but I'm sure this would seriously irritate someone else.

Exceptional
Best self catering stay yet. ☺ Everything about the property exceed our expectations. Very quiet & private. Had an excellent stay. Will return. The wine tasting is not to be missed. Thoroughly enjoyable and fun. Very accommodating & friendly hosts. We appreciated their accommodating us. ☹ Seriously nothing.

Exceptional ☺ Everything was perfect. No complaints all.
Advertisement
Great relaxing weekend in super environment ☺ Quaint ,quiet luvly eclectic decor and of course luved the Turkish hot tub !!
Fantastic!!! ☺ I am an very fussy person when it comes to cleanliness, kitchen facilities, braai grids, bathrooms etc. I ALWAYS take my own braai grid/tongs/cutlery/towels, but I must commend Seven Oaks! The first time I did not need to use any of my own. The pictures loaded on this website does not justify what you really get. I stayed in the Shiraz cottage - exceptionally clean/private/beautiful views and the owners make you feel that you are right at home! I will recommend Seven Oaks as the best get-away in the Wolseley area.

Exceptional ☺ I loved the tranquility it provided. Very clean. The design is beautiful and practical. Within the vineyard you are able to enjoy the garden that is well taken care of and the commanding views of mountains as your backdrop. This properly is ideal for a reading holiday, time-out from the busy city, to reflect and strategize. Absolutely loved it. The hosts are amazing people too. ☹ Nothing.