Loved everything about my stay, wish we could have been there longer. Excellent BnB :) ☺ I loved everything about this BnB. The best I have stayed in, I would recommend it to everyone. Amazing location, so close to the airport but in the countryside away from traffic. Beautifully presented rooms, really cosy, warm and inviting. The breakfast was so tasty and we made dinner in the kitchen which was really useful. Everything was well equipped and the attention to detail made a happy experience. Thine's home made bread rolls were an added bonus! Lovely host!
Advertisement

I would gladly come back here even only for a retreat stay, fopr the calm, the nature and beauty. ☺ Very warm and welcoming. Very approachable and friendly. Our taxi had an accident on bringing us to the hotel so the host offered to drive us next morning. USB ports in the room was brilliant so that we could load our phones. Amazing kitchen and breakfast.
A charming place to stay with a wonderful host ☺ The house has been wonderfully renovated and decorated and was a perfect place to stay whilst visiting Gothenburg. It is especially suitable for those needing access to the airport, due to its location. ☹ The only negative, and it's a small one, is that the water pressure in the shower was weak!
☺Det var så hemtrevligt så vi kände att vi skulle kunna flytta in i huset! Så mysigt o personligt inrett in i minsta detalj. Vi kommer absolut att komma tillbaka!
Advertisement

Werden wir beim nächsten Mal sicher wieder buchen. ☺Total schöne Villa mit tollen Räumen. Man fühlt sich gleich wohl. Schade, dass wir nur wenige Stunden dort waren, da unser Flieger sehr früh ging. Frühstück aus dem Kühlschrank mit allem was man braucht. Wenn man mehr Zeit hat, ist das spitze. Auf jeden Fall empfehlens wert!
Spooky fun surprise on the hillside ☺Bokade för att det såg hemtrevligt ut, vilket det var. Kom dit sent och åkte tidigt. Önskar jag fått se miljön i dagsljus. Har uppfattning att stället har mycket mer att ge än övernattning inför tidig flygresa. ☹Överraskning att det låg så avsides och utanför "bebyggelse". Vilket verkligen hade sin charm i helloween tid :)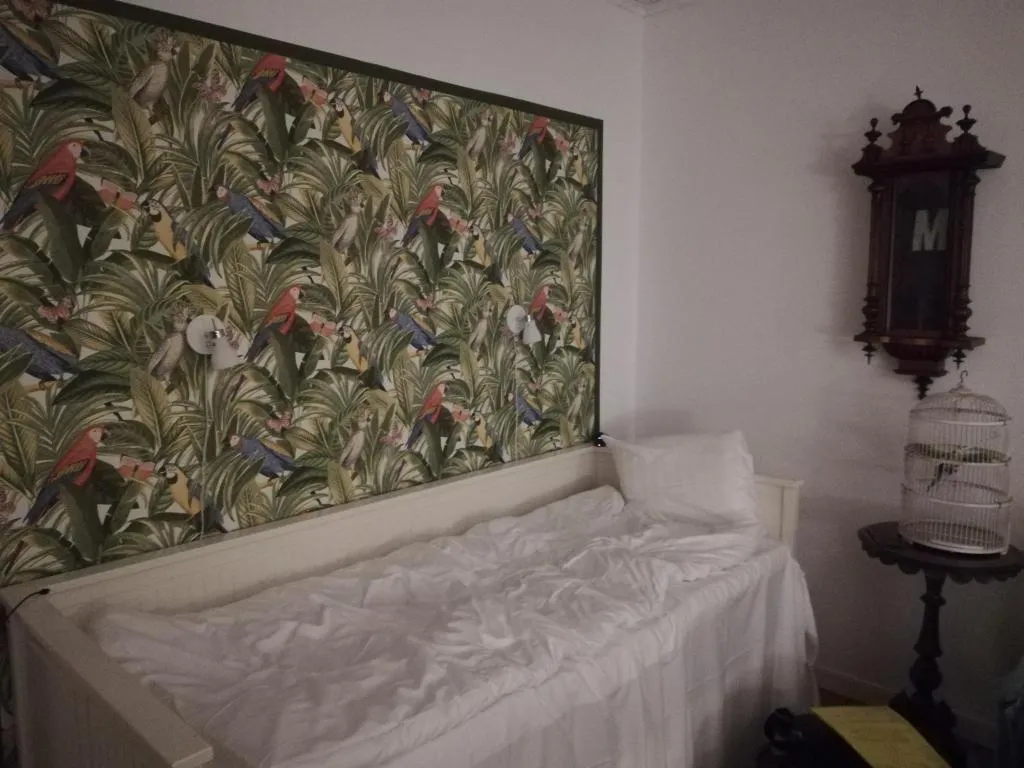 Haha! vilken rolig recension Varmt välkomna tillbaka i dagsljus... Vi har en källare oxå! Thina och Janne

Everything perfect ☺ Beautiful house. Everything perfect. ☹ -
Så mysig plats! ☺Mysiga rum, bra plats, gratis parkering, supertrevliga värdar och tyst !
Advertisement
Kommer gärna tillbaka. ☺Trevlig personal. Frukosten utmärkt. Rummet mycket fräscht. Trevliga och bekväma terrasser och vacker utomhusmiljö. ☹Avställningsytor behövs i rummet och badrummet. Önskar tomma ytor på bord och sängbord (förutom lampa förstås).
Tack för att ni valde att besöka oss! Välkomna tillbaka Thina

Very good

Wunderbar!

☺Fantastiskt trevligt inredda rum, vackert o stilrent. Lugnt, rofyllt o stillsamt❤️ ☹Inget var dåligt
Advertisement
Very good
remek ☺Remek szállás, gyönyörű környezetben. Nagyon kedves házigazdák. Reggelire egy teli konyhából azt választ, amit akar az ember.

Prima. ☺Super mooi. Ivm vroege vlucht geen ontbijt. Ik hou er toch van om een eigen badkamer te hebben. Helaas is dat hier niet zo. Zelfs geen wasbak.
Dear Bert Thank you so much for this great review. I dont think the lack of private bathroom came as a surprise but consider 2 bathrooms for the 3 guests I did accomodate I hope that was not really an issue. Breakfast is available around the clock in the kitchen and to bad you did not try the home made bread. Maybe next time. Welcome back and thank you again for staying in our bnb Thina and Janne

Very good
Advertisement
Cute and unique ☺ A cute villa on the country side, perfect for a short sleep near Gothenburg airport. It's clean and tidy, with each room designed in a different style. Friendly staff and plenty to choose for breakfast.
Thank you so much for your excellent review! You are so welcome back anytime Thina

B&B close to the airport ☺ The hotel is relatively close to the airport. It feels like you are staying over in somebody's home and it has a cosy atmosphere. Much of the flair of how the house used to be before it was turned in to a B&B is still there. They had a nice selection of things for breakfast which the guests could take themselves from the fridge and the kitchen in the morning. ☹ As we arrived late and left early, there was no staff at hand - in itself not a problem, of course - but it had not been made clear to us in the instruction we had received in advance in which room we were to sleep. We saw the note in the kitchen the following morning. It turned out fine though. We took the room with 3 beds in it which was not occupied and it turned out to have been the right one.
Thank you so much for staying in our bnb. I am so happy you liked the house. Thank you for your feedback about the confusion about the room. I will see how to improve the situation with this. Best from Thina

☺Ett helt fantastiskt villa med fin miljö, trevlig och engagerad ägaren. Vi tyckte om läge, nära flygplatsen. Vi kommer tillbaka ?